Nope, not Christmas stockings!! A lovely lad contacted me asking if I could make a box for his girlfriend for Christmas to keep her stockings in as apparently she has been looking everywhere for one and wanted to keep the separate so they don't snag!! He had in his mind a 50's retro design in pink and wanted it to have four compartments inside and be lined .... and this is what I came up with....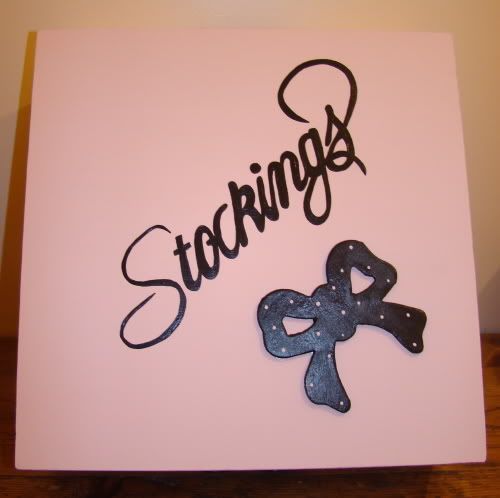 I really enjoyed doing this one, found an old movie poster for an old film called silks stockings and copied the text from that, was amazed at how steady my hand remained whilst painting it on!!! He asked for some bows and I wasn't sure how I would do them but found these fab fibreboard ones at Calico craft and painted them in black and added pink polka dots, I just love the simplicity of it and yet it is also really elegant dontcha think??
He is really pleased with it and hopfully so will his girlfriend be!! What a great christmas gift hey, wouldn't you love a boyfriend like that!!!!
.....
hope his girlfriend isn't a member of the forum!!!!!! Eeekkkk!!!