At last have managed to make a start on my Christmas decs, here's a couple of the garlands I have just completed:-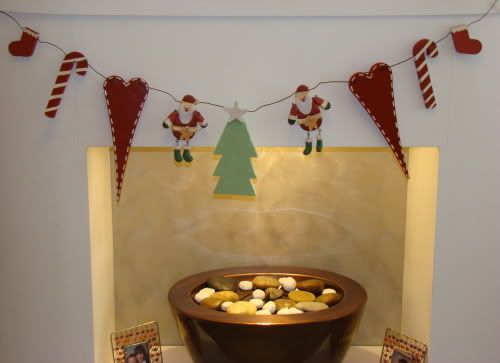 I cut out and paint all the shapes myself, with the exception of the two little dingly dangly Father Christmas's which are tree decorations I brought from the Range last year and cut the little loops off the top!!
Ooooooooo I just LOOOOOOVVVEEEEEEE Christmas!!! Really makes me want to put my own decorations up but hubby won't let me!!!