Just sent out this birthday cake topper for a 50th birthday party. The 'biker mama' ordered it herself as she is riding her pride and joy.
Tell you what, I take my hat off to her cos there is no way I would even go on a bike, never mind ride one!
Pauline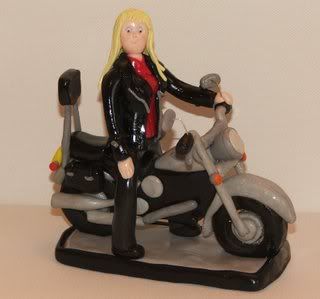 and here's one I did last week!