I've been working on these christmas tree ornaments and so far I've done a 1 and a 2 (for baby's first and second christmas), plus one sat on a gift.
I am now trying to work out a price for a christmas fair - can anybody help in this one please! I really am rubbish at working out what to charge?
The second picture is my christmas cats and the third is a wine and white coloured christmas ornament (not tree).
(edit, ignore the red cord on the 1st figurine - I only used that to see if it hung up okay........have to get some nice hanging thread)!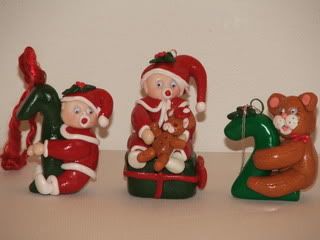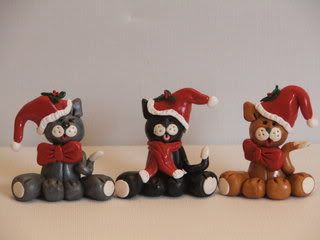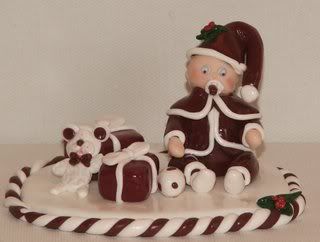 Pauline