Have managed to get some more of the keepsakes boxes done (inspired by Swirly) and will be taking them to the craft fair this weekend too. The ones pictured are a medium and small, Swirly's was a large.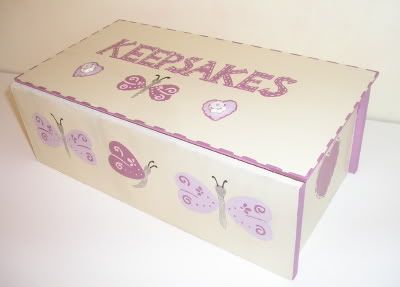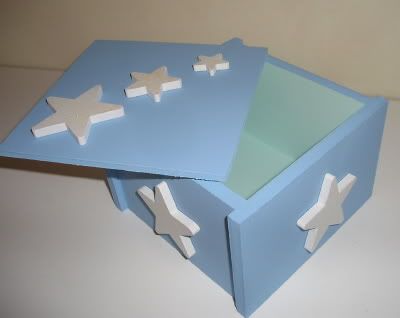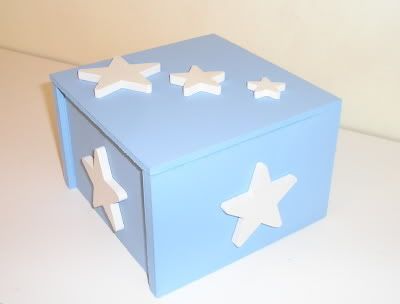 The stars are all glittery but doesn't show it in the photo's!!
If they don't sell (which ofcourse EVERYTHING will!!!
) then I will add them to my website after the weekend and can finally start taking orders for them as no more craft fairs planned. I have already had a couple of enquiries about them so am thinking these could hopefully be a success, and all thanks to Swirly's one little enquiry!!