I have tried on and off over the last few years to master bead crochet, and repeatedly failed miserably
With the house to myself this weekend, I decided that this time I was going to be successful. Ages ago I'd bookmarked an animated tutorial, and armed with some size 8 seed beads and a vicious-looking crochet hook, after a few false starts, I managed a successful attack.
And here's what I managed...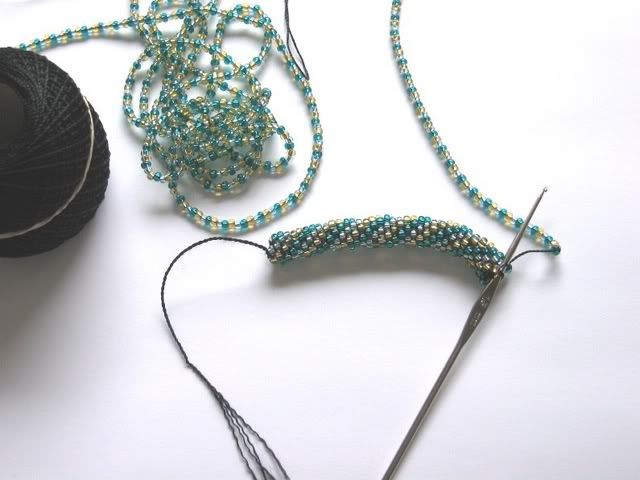 It may not look like much, but I'm really chuffed with it