The lovely Swirlyarts commissioned me to make a keepsake box for her daughters christening, which I finished today! Have sent her photos and she loves it (phew!) and said I can share it with you all .... so here it is ....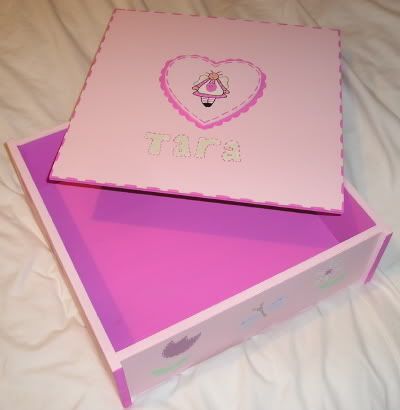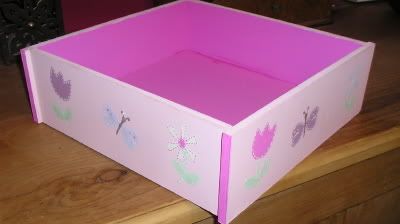 Boxes are something I had been meaning to get round to doing for quite some time but just hadn't had the time, when she e-mailed me to ask if I could it was a great opportunity to put everything else to one side for a couple of days and have a go. I loved making it, was a real pleasure, and I owe her a BIG thank you for pushing me into getting round it it!!
Just waiting for the glittery bits to dry and then will post it out to you Swirly!!