If you don't know what they are, you probably don't need one......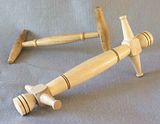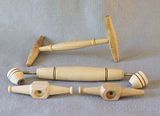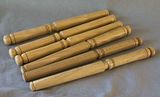 The first piccy is a traditional Niddy in the background, with my new idea in the foreground.
The second piccy is the new idea - a flat pack Niddy Noddy, also more robust and to have interchangeable handles for various skein lengths.
Finally a selection of Nostepinnes in various woods.
Chris.