finally feel like ive got to grips with soldering a little! only a little!
the first pic has been a real labour of love, I broke the shell 3 times! the beads are swarovski crystals in beachy colours and i made the clasp and ring too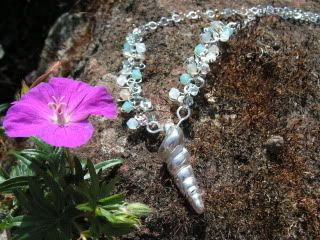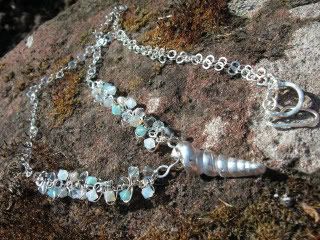 little star silver clay ring
a stamped tag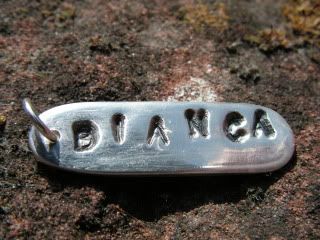 made the wires and the rings with fine silver and swarovski crystals for my daughter who needed pink!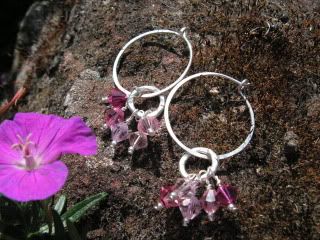 and a new tiara, which is a side headband