Here it is!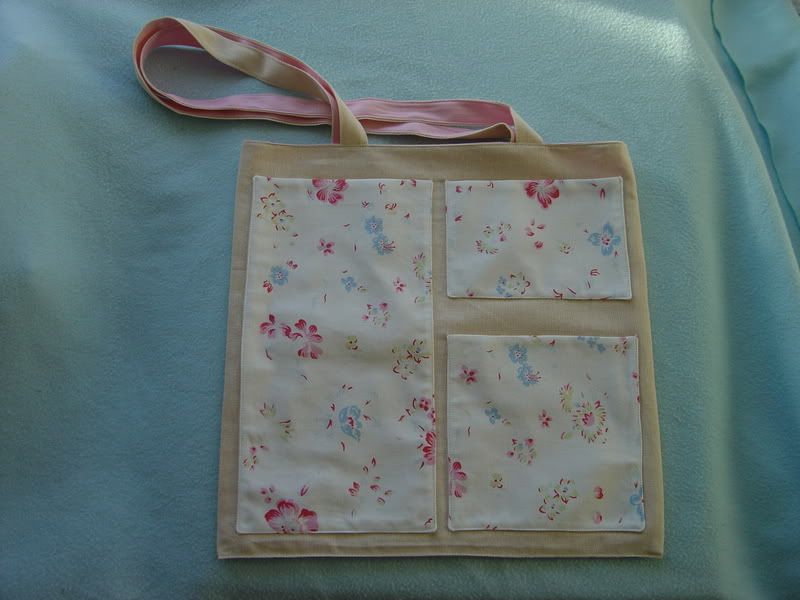 It's natural cotton duck, lined with pale pink cotton and will take a 13 inch square pizza box. Three handy pockets made from Cath Kidston fabric, fully lined too, for embellishments, stickers & tools etc, and double thickness straps for comfort.
I'm contemplating putting the word Scrapbooking on the other side in felt letters, just for a little something extra. Could I just put Scrappin' ? Would a scrapbooker say that? Suggestions please!
What do you think? Any good, and would you buy one - I'm pricing them at £12.50.
Jules