Okay two things.
Firstly, I found my acrylics today and got the sudden urge to paint.
Secondly, what you need to understand about me is that I am a sci fi geek. I make no apologies for this
Wth those details in place, I present Talyn from Farscape. Spaceships are cool.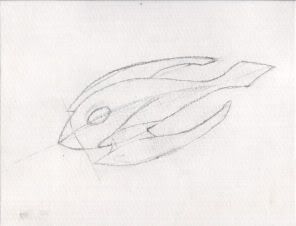 Click here for larger size
.
I'm hoping to get the base colour on tonight, but it'll depend on kids and time. Updates as and when, LOL.