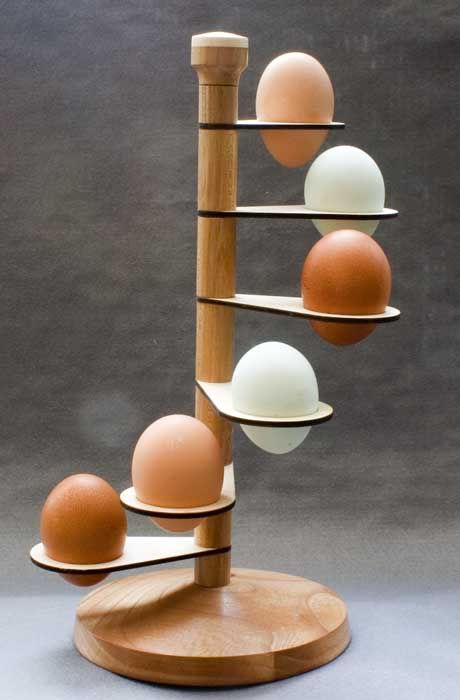 I sold as many of these as I could make last year - which wasn't many - they were time consuming and hence expensive. But I've found a guy that will Laser cut the Egg holders for me at a very reasonable rate and I'm just finishing off the prototyping, ready to put them on sale again.
What do you think? - like it or loathe it, would you buy one?.....help me out with the market research here folks....
Chris.
PS: Eggs courtest of Cream, Black,Amber & Blue.