I have just finished this rather fine quaich for a special order from a customer in Sweden.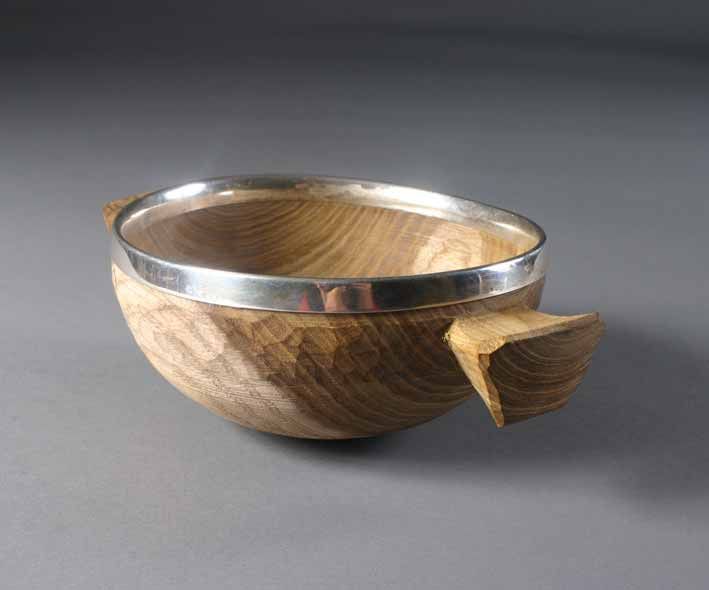 It may look just like the normal quaich on my website until you see it alongside the one I use myself. It is a big brother quaich.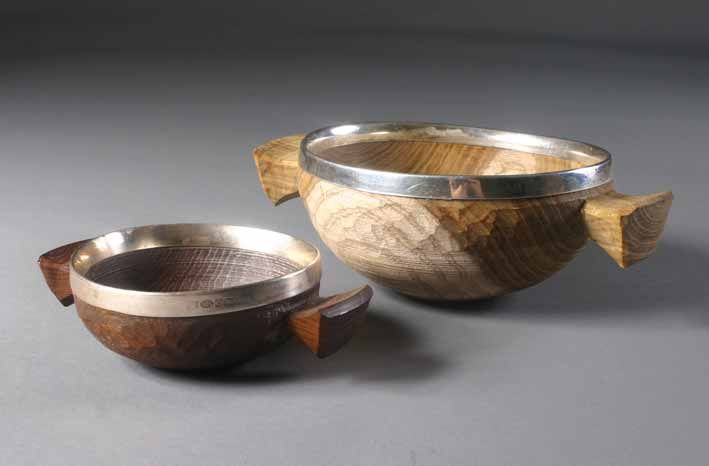 Although I have been making quaiches for a couple of years now I only really started to understand them more recently.
The quaich is a special vessel for drinking whisky but what is interesting is that it is a communal drinking vessel designed to be passed around in a sociable manner. This sort of communal drinking was the norm from Viking times up to the 19th century and is well recorded in Pepys who wrote of sharing a drink from a wooden mazer to Thomas Hardy who often has folk sharing a vessel of ale in the pub. It still continues in various livery companies and Oxbridge colleges at special dinners. I wonder when and why we started to drink from individual vessels, it changes the experience completely, it's impossible to imagine a group of friends sitting smoking individual joints, how antisocial it would seem.
The reason I had never really understood this communal drinking aspect of quaiches was that I have never really been a whisky drinker, until that is we were visited by our German carpenter friends last year. On completion of our timber frame building there is a traditional ceremony involving the drinking of spirits. It seemed right that it should be a British spirit and the time right to try out my quaiches. We had some of the most wonderful evenings with the Germans and then with a wider gathering of woodworking friends in Wales sitting round in a warm cottage in front of a fire passing round a small quaich of whiskey, sharing stories and song. It felt so right, part of such a long tradition and at last I understood the quaich.
My next task is to understand whisky which may take a little longer but I am looking forward to the research.