I don't often show my stuff, but I don't think I've ever shown any here, so here are a few of this week's pictures!
Firstly a couple of fibulae - artisan lampwork and sterling wire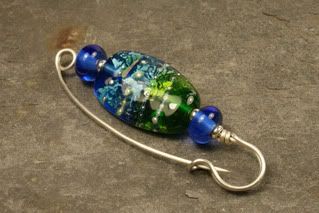 A new micromaille ring: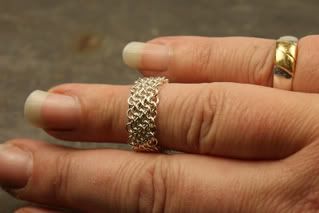 (this uses a ridiculous number of rings for its size!)
And an 'arty' shot of a section of a dragonscale cuff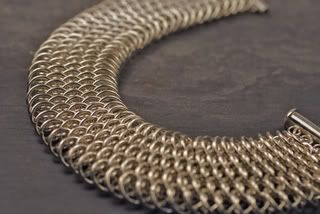 I think that's enough!