Today i finished my first patchwork quilt. It was machine stitched and quilted onto plain fleece as I wanted it as a throw in my lounge.
I'm quite pleased with it as a first attempt and will definitely be trying another one! I'm sat with it around me now -veeerrry cosy!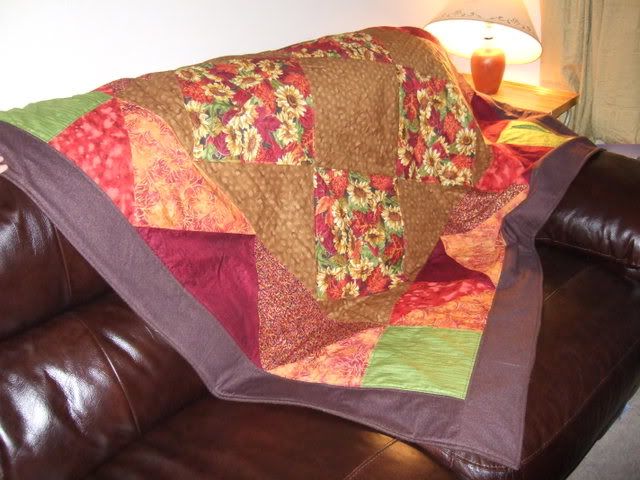 I chose the colours to suit my newly redecorated lounge - one dark red wall and the rest cream, with a new brown leather suite. Can you tell I am very pleased with myself!