As some of you may know, hubby and I have been looking into building a dolls house for our friends little girls for some time now.
Over the last few months things have been pretty hectic between craft fairs, card orders, candle orders, health problems/hospital appointments, family problems and then trying to get things done for Christmas - which included building a pc for father in law, a couple of watercolour paintings for family members and other bits and pieces.
Anyway, on Christmas Eve things finally came together and we were able to breathe a sigh of relief... the girls dolls house was built!! We didn't have time to decorate it, but we are looking to use this as a project that we can work on at a later date with the girls.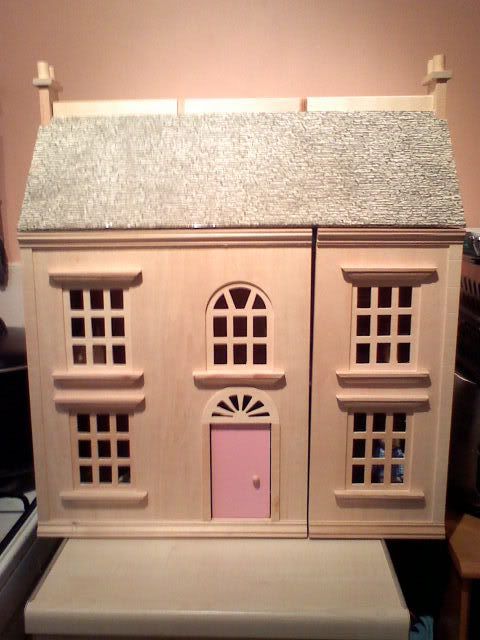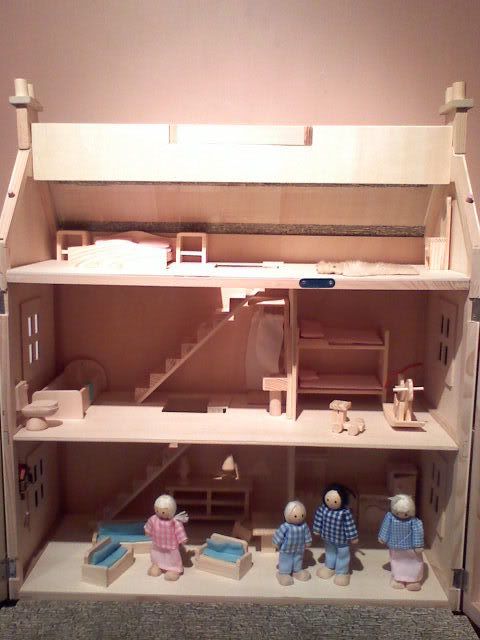 Hubby got the plans for the house from my dad although in the end we ended up having to buy the furniture and 'family' as we just didn't have the time to make anything else.
What did the girls say? They were absolutely delighted... initially they both just stood and stared with the most gorgeous smiles on their faces and then they set about arranging everything just how they wanted it. Of course, being Christmas morning and having so many new toys, games, etc around nothing was holding their attention for any length of time, but we got a text this evening to tell us they have been playing with the house on and off all day.
To be able to do this for these two adorable little girls really means a lot to us and we're just glad that we were able to get it done in time for Christmas
Of course, all of this has got me thinking about 'renovating' my dolls house that my dad built for me about twenty (plus!!) years ago, so I've asked dad to bring it down from his house tomorrow when he's visitting from Scotland so that will be something else to keep me busy lol.
Thanks for everyone's support when we first asked about dolls houses... without the encouragement of the forum then I don't think we'd have attempted this project but it has been fun!!
Love Laura & Gord xxx