George Lailey was "the Last Bowlturner"
He made wooden bowls on a foot powered lathe the same way they had been made in medieval times. He died 50 years ago yesterday aged 89.
He forged all his own turning tools which are kept with his lathe at the Museum of English Rural Life at Reading. He could turn nests of bowls, one cut inside the other and get 4 bowls out of one block of wood. 30 years after his death I saw those tools, learned to forge copies of them and then to turn bowls.
For about 10 years I was the only pole lathe bowlturner. After demonstrating and showing lots of people how it is done there are now plenty of people who can turn a few bowls and the craft is safe for the future.
I spent yesterday turning a very special big nest of bowls as a kind of tribute. I don't do many big nests any more but it was really a very good experience.
and this is alongside one of Lailey's bowls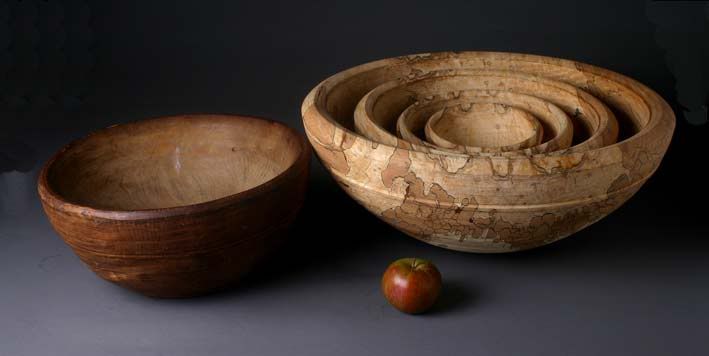 My wife Nicola did a video which is on youtube.
http://uk.youtube.com/watch?v=JIgElQwMJpY