I love carving pumpkins. Every year myself and my step-son, Luke have a competition to see who can carve the best pumpkin. I usually win.
Mostly cos I have more time than he does and because I use a template and he does his free hand - but hey . . . . winning is winning - who cares if I cheat a bit!
I just didn't tell him that I planned to do something a bit more elaborate than a scarey face - I did a spooky tree . .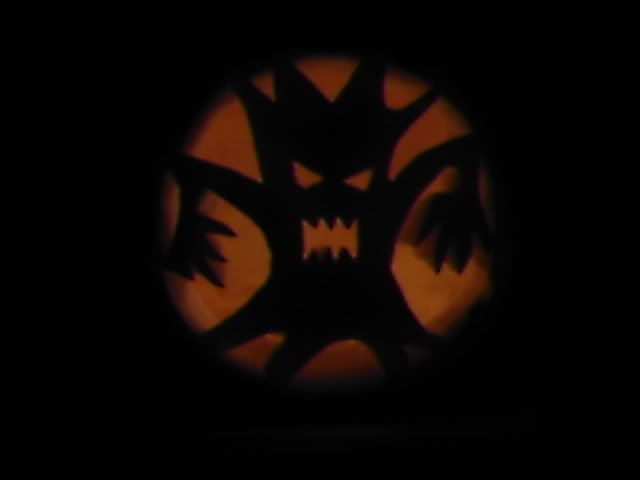 Anyway, I've started early this year cos I intend to use pumpkins in the display on the stall. Tonight I've done a spider one ready for tomorrow as I have a selection of beaded spider pendants that Hils (Lilac Moon) made for me.
I know it won't last until Wednesday (the next market day) so I'll have to do another one for then - will post a pic when its done.
Anyone else enjoy carving pumpkins enough to show us your pics?