I've made these sockheads as small gifts for new parents. They are Green & Black's organic chocolates, personalised and topped off with a small pair of socks.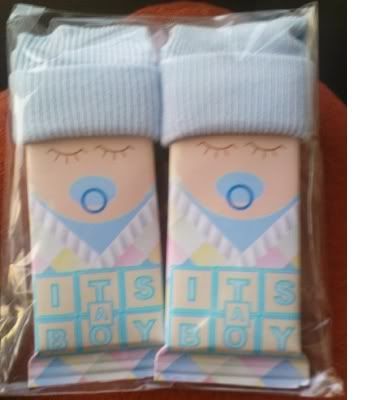 I just wondered what you thought, and what sort of price would you pay for it.
BTW. does anyone elso do anything like these?