Hi, I fairly recently returned from Aus with my mind set on painting some aboriginal styled artwork onto Canvas.
I'm no artist... I used poster paints on a waterpaint/oil paint canvas (This is purely because i probably wont paint again and these were the cheapest paints i found), and really cheap brushes. If i'm honest i got a really cheap canvas too.
Anyway... I've painted and painted and painted and i wanted to share the finished product.
I would love any feedback or tips as i wanted to do a few more similar to this one.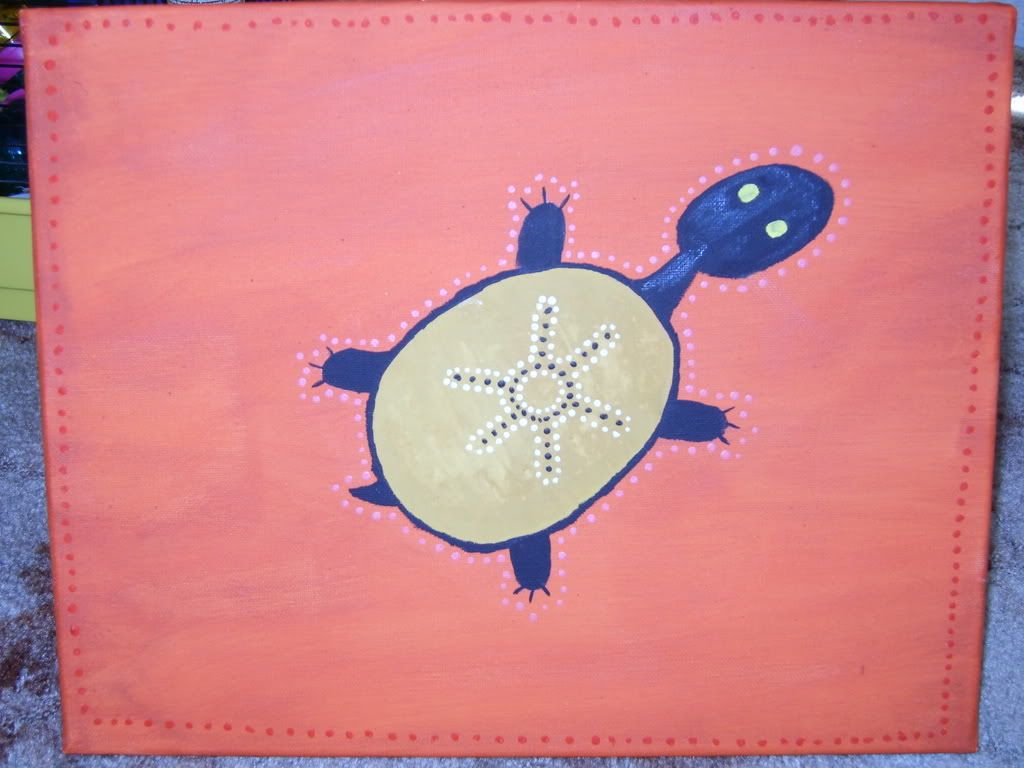 Thanks