i got this singer from a car boot for 2 quid !!! when i first started to use it , it went bang and made all the electric go off
so when i went to get my Elna fixed( the upper tension stopped working)i asked the man if he had a motor for it, he had and only wanted 20 quid for it, (Ive seen them on line for 115 :shock: ) so i took it home,DH got it out to change it and i took him to try it first, and it worked !!! beautifully,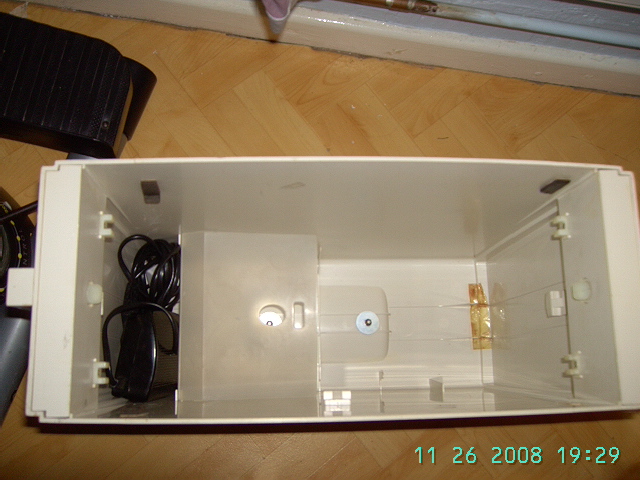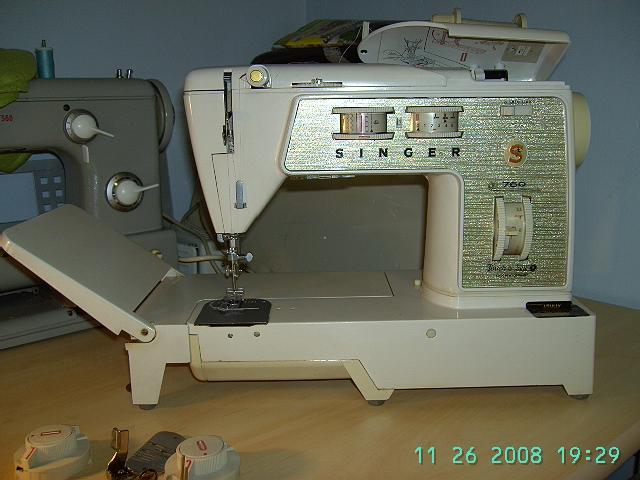 i took the motor back round to the nice man, he has fixed my Elna for 25quid! so i know have 3 working machine
and look what he had!!!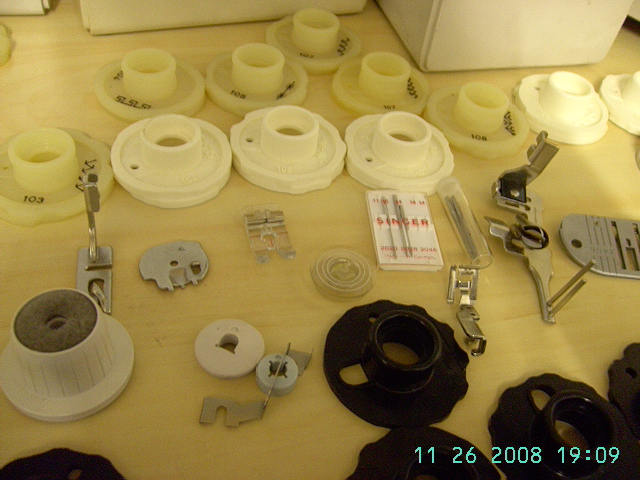 they are different cams that do different stitch in the machine, plus some needles feet and replacement parts, which i prolly cant get from anywhere else anymore, and guess what..... have gave me the lot for free!!!! even argued with me when i said i would sort through them and bring the rest back, and told me to put them on ebay if there were duplicates!!! what a lovely, lovely man !!! we are going to go back and get the motor next month when we have more pennies, but if anyone needs a good sewing machine shop i can highly recommend this one in tunstall
xx