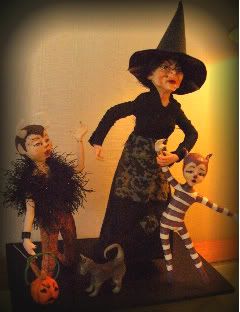 Just a show and tell what I have been working on this week,
It needs a few more tweaks, but SPOOKY or what?
This was so much fun to sculpt. No need to try for a pretty face on a fairy.
Anyone got a clue how I can make a cauldron for it?
Oh and I need to make a broom too. What fun LOL!