So yeah, i have been very busy with my new job and it's eating most of my time, but i manage every now and then to squeeze in a project here and there.
So i was inspired by my wife after i made the spider ring for her, to make a spider pendant, also since the recent addition to the forum of a new wire wrapper i thought i would give my old stash of wires a second chance and i must say, i'm not dissapointed.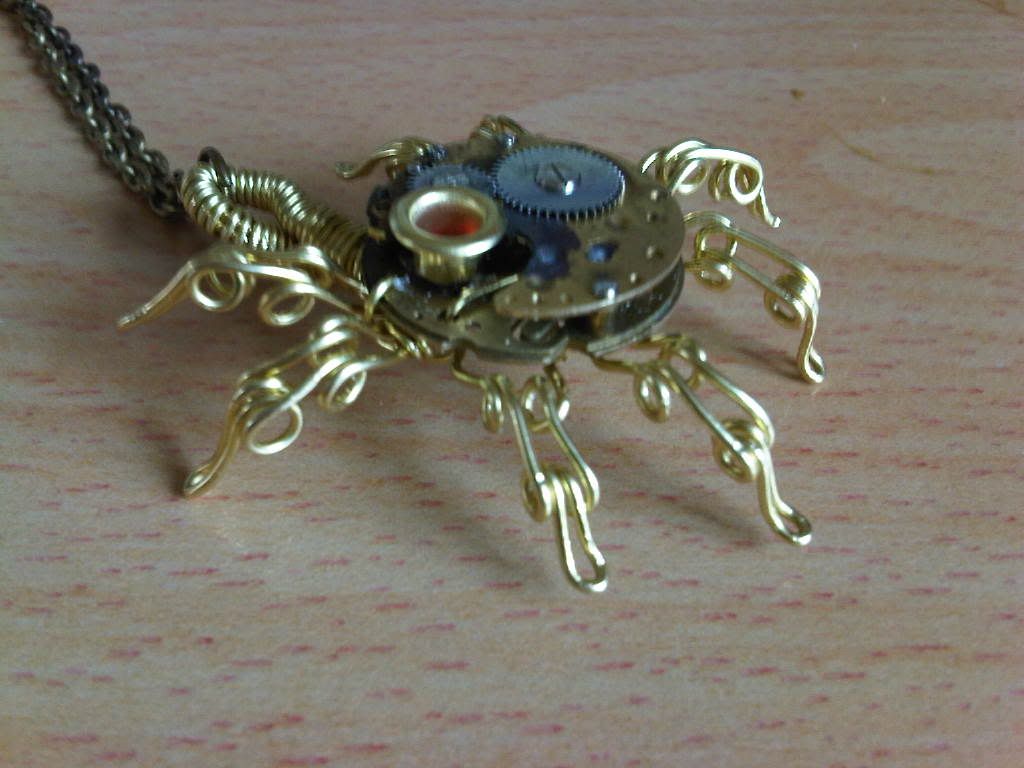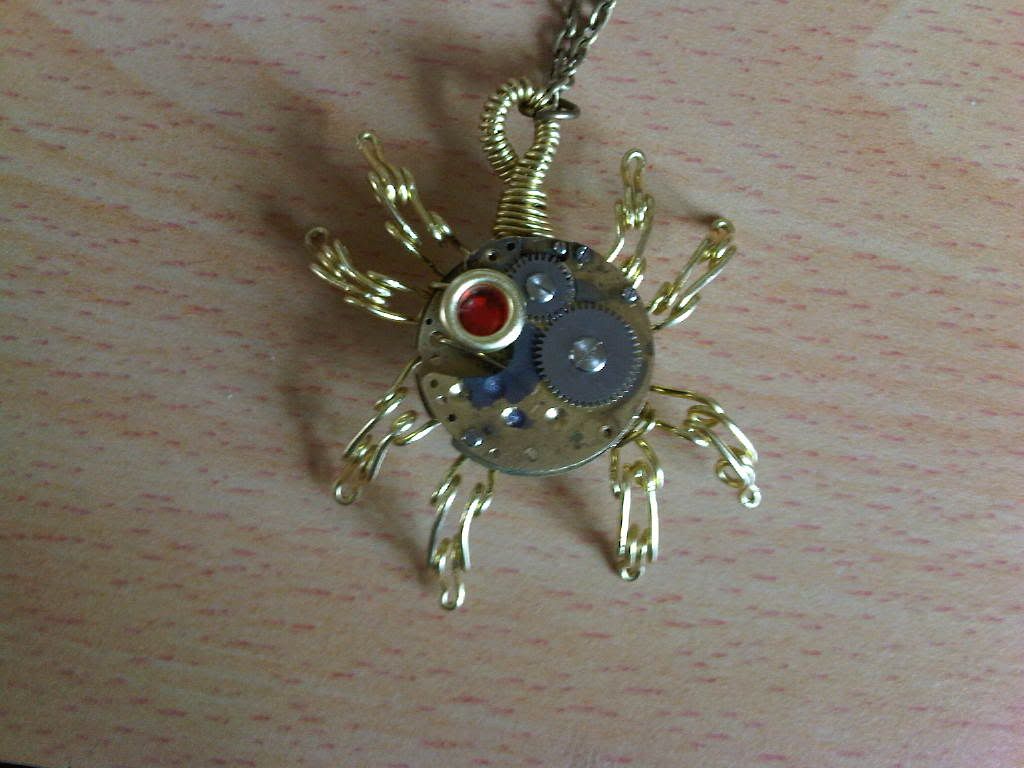 Sorry about the blurry pictures, once i fix the camera, i'll post better ones.
Val