I bought a gorgeous bead from a friend which just shouted for an unusual chain, so I decided to have a go at a peyote tube. My poor fingers have more pin holes than a pin cushion
it'll teach me to use a sharp needle.
but then I had some other beads from a different friend which matched perfectly so I made a bracelet as well.
I must be mad.......
anyway I'm so chuffed with myself I thought I would share.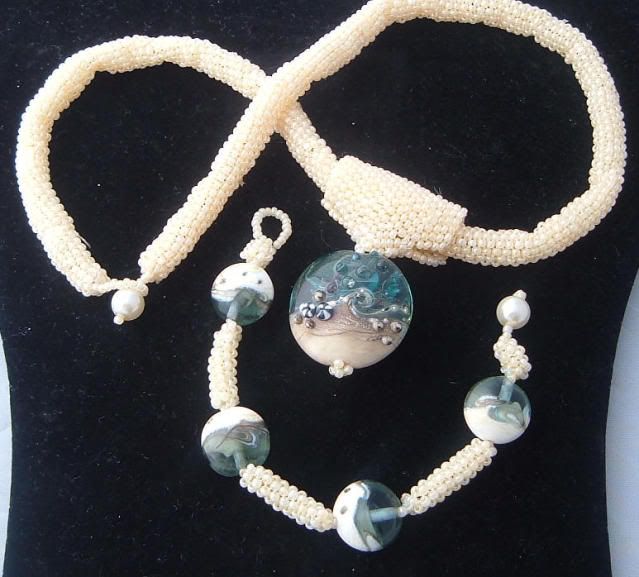 OOps sorry
big picture aint it?