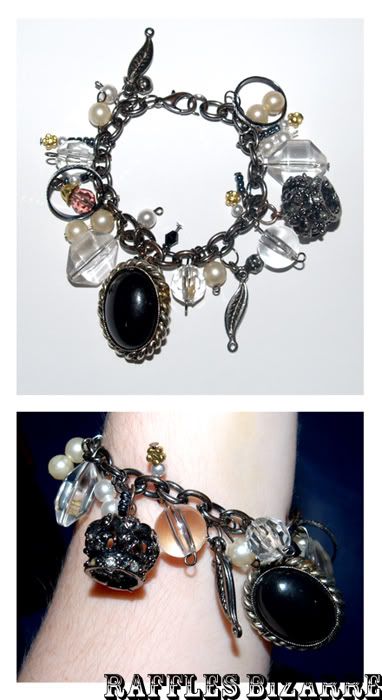 i really like it as it is, though i think it'd look awesome REALLY loaded and busy.
however, i'm inclined to leave this one as it is and make some other bigger ones. i really the two main charms on here and wouldn't want them to get lost in amongst everything else if i added more beads. i also think with the crown charm this could appeal to a lot of people and if i added more stuff i'd also have to raise the price, which i don't wanna do.
SO...i THINK that's what i'm gonna do, but what do you think? i'll probably leave it as it is for a few days at least anyways and see what feedback i get from my customers too.