...for helping us to give my daughter a beautiful & thoughtful keepsake...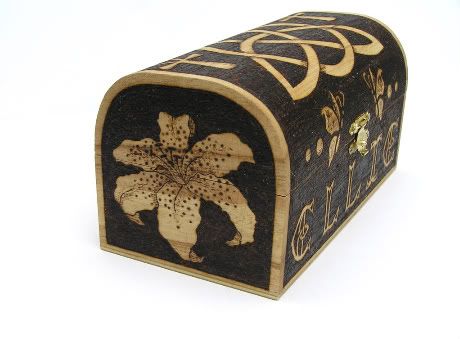 The story behind this gift is that we wanted something special for my daughters birthday so we commissioned Si to make a treasure box for her & all the tattooed pictures are personal or have a special meaning to her. Needless to say that she was totally delighted and touched by it (I've been so excited about giving it to her too).
I highly recommend this talented craftsman!