Hi,
I am new to card making, and am not professional at all, just enjoy doing it. Anyway, I made these two cards recently and just wanted to share. The first one is for Halloween (and will be sent to one of the Post Pal kids, not sure which one yet)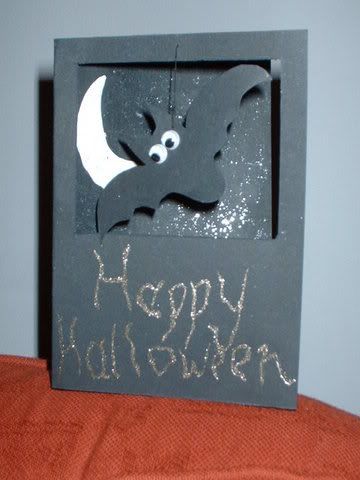 The background on the inside is actually done with the moon painted in Tippex (well it worked!!) and glitter glue!!!
The Second one is for a girl at Post Pals who quite likes elephants. I got the decoupage pictures online, and the background too, but lightened the background using transparency on a graphics program I have. I wish though that I had put the elephants nearer to the centre of the card, trouble is, by the time I realised, it was too late to move them they were well and truely stuck!!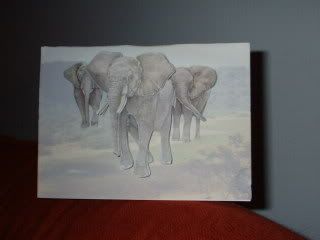 As I said, they aren't perfect, but for me crafting is something I just enjoy doing
Love
Sue
xxxxxxx