Hello!
I just uploaded a few Christmas videos and this one is my favourite
Its a Christmas Star Decoration using acetate and glass paints. I made them recently with a charity group and also have made them with older children.
Acetate is also called transparent film, you can get it at your local craft store or online.
They look so lovely with Christmas lights behind them! (low wattage of course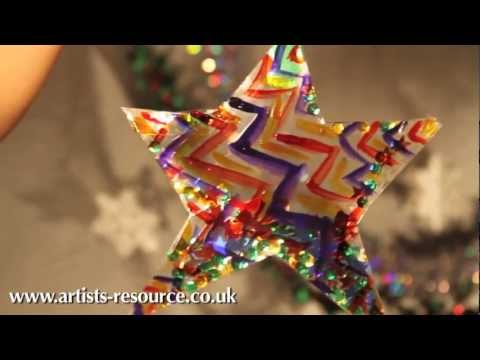 Why not make a few?
Enjoy and Happy Christmas!
Leona x