Here goes... you'll get the idea...... the final verse:
On the twelth day of christmas my true love sent to me.....
12 pudding candles: (candles by Lisa)
11 keepsake boxes (sommerwood)
10 pegdoll angels (Appletree crafts)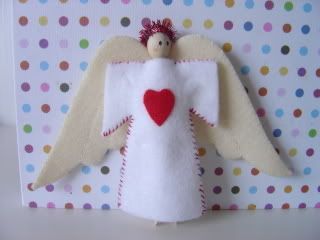 9 beaded cabachons (beadsage)
8 fluffy feathers (Natty netty)
7 Cosy Toes (little snuggler)
6 Christmas cats (paulineatweddingtreasures)
5 sparkling rings (beadsbydesign)
4 golden leaves (Seahorse)
3 Toppers (Tip Top)
2 incy balls (incy wincy)
and a.............. (can you guess?)
SWIRLY CHICKEN IN A TREE!!!!!
Gosh, we are a creative lot!!!