I was having a look through the jewellery that my mum gave me that used to belong to her mum. She died last year. Looking at it there seems to be a theme! The same star shape appears in a lot of the pendants. My Granny was born and lived and died in Kilkenny Ireland. She was catholic. Does anyone know what the symbol is? I am rubbish with this sort of thing.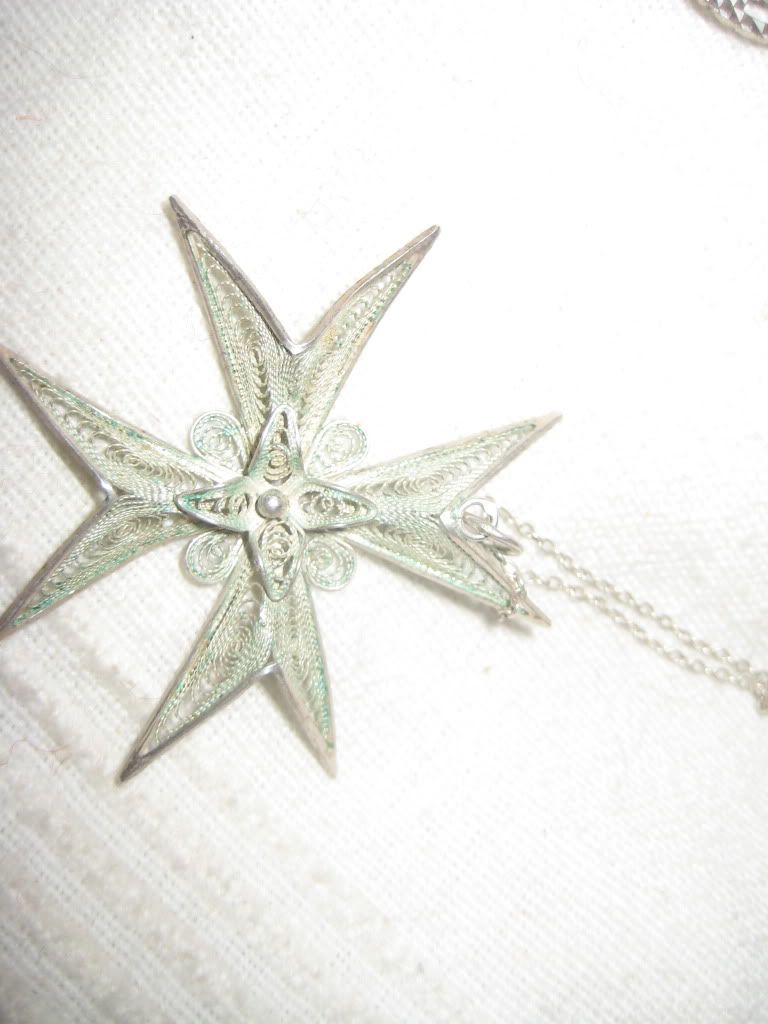 I also love this for some reason -
And thought this was really sweet. D for Des and B for Blonid (Blaithnaid)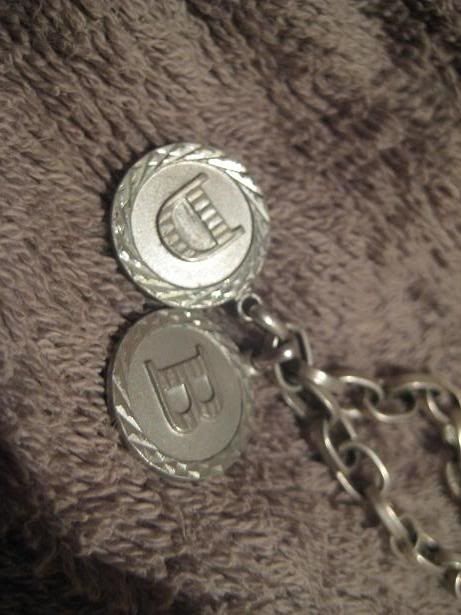 Des was my mums step dad as her real dad died when she was only 6.
I also found an old photo that my granny had of my sisters and me.