What pets do you all have?
We have two house bunnies .. and bunnies are for life, not just for Easter by the way
and a cat. The rabbits are both rescues and live indoors and the cat was inherited from my grandmother.
These are the bunnies. Bob is the one of the left, a Dutch and Miss Grace is on the right, she's a double gene lionhead.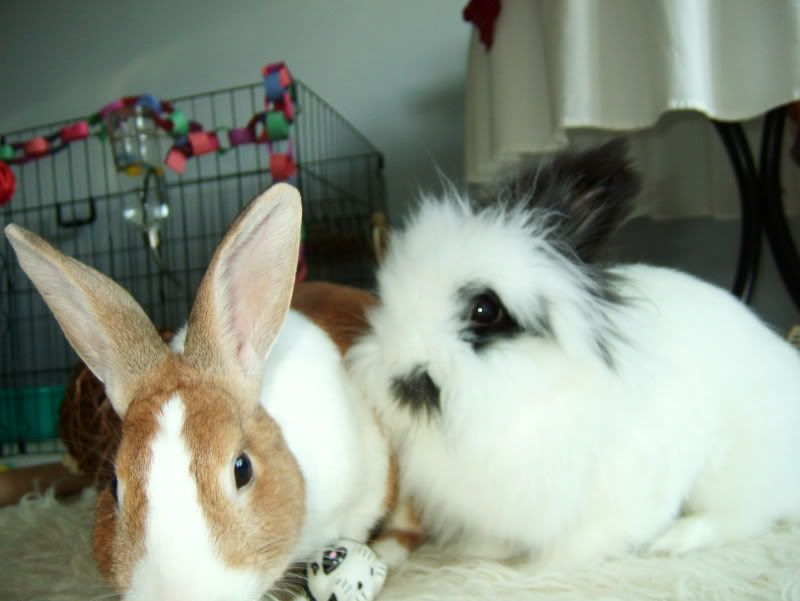 And this is Jessica.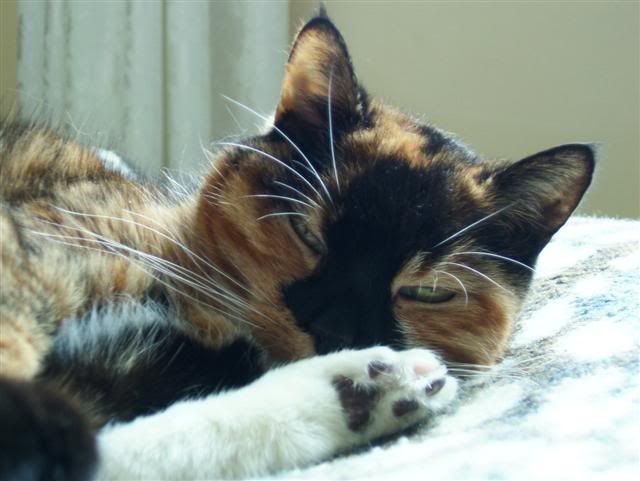 The buns, Little Bob and Miss Grace sleep in a pen, are housetrained and have the free run of the living room by day and seem to think it's their god given right to clamber all over the furniture and to leap across large divides onto the cat, Jessica, who is now terrified of Gracie! The buns sneak out of the living room and go in the kitchen, one goes upstairs and runs madly about. They once escaped from the pen .. when we were OUT
and when I came home I saw Little Bob trying to hide behind something but I could see his ears poking up from behind his hideout and Gracie was as still as a stone in the middle of the room with a look which suggested she had been caught in the act which she had.
Jessica is a typical tortoiseshell, ie - spitfire harpy who can turn on a sixpence!