I got a new kitten yesterday! Had to convince OH but he came around in the end lol.
Its a girl and we still need a name!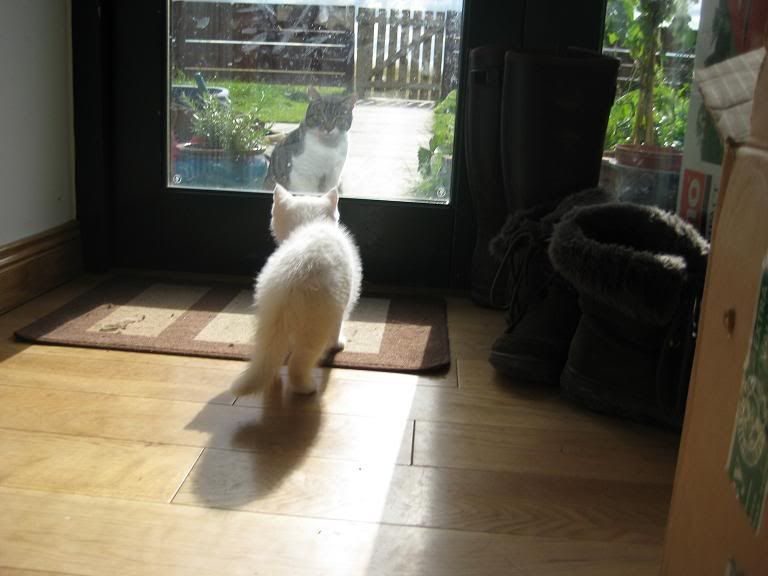 After a shakey start the 2 cats are getting on ok. I only let them together when im around for now. The kitty isnt too sure of the dog but he is huge!