I'm currently in the process of making a brochure/catalogue of my beaded charms in the hope it will increase my 'face-to-face' sales and to give out to family/friends who are willing to 'flash' it around a bit!
Since starting up my online shop about a month ago I've had a few sales but would obviously like to maximise the number of people who actually see the charms in the hope of more sales
.
The brochure/catalogue is still in its early stages and I'd appreciate any feedback or suggestions you might have. There's a screen print of one of the pages below. (I'm unsure as to whether this will be a whole A4 page or A5 size as part of an A4 booklet.
Any feedback greatly appreciated!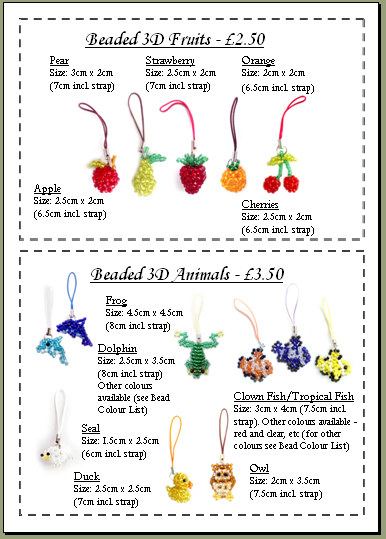 Thanks everyone