Watch the tutorial here: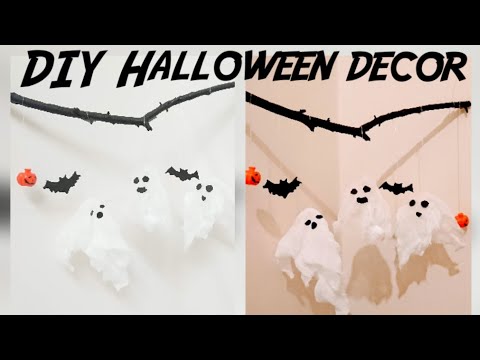 What you need:
Large twig from the park or your garden.
Toys to use temporarily.
Sandwich bags to protect the toys used temporarily.
Scissors.
Sellotape.
Bats- You can either print these out from the internet onto card, or you can draw them with a marker on a black sticky foam as I did. You can even buy ready-made bat confetti here.
Hot glue gun (optional).