Last week I visited the kutrite scissor works in Sheffield, more info and pictures about them here
http://greenwood-carving.blogspot.co...eld-craft.html
and here
http://www.britishblades.com/forums/...hlight=kutrite
They are wonderful chaps, the three guys working there have 150 years experience of the cutlery trade between them. This is Cliff, the "putter togetherer" that is the official job title that you would advertise in the days when there were 60 scissor firms in town.
I thought some folk here might be interested in owning a lovely pair of hand made scissors. They normally only sell to trade but have agreed to do a mail order service for forum users on one of their most popular lines 8 1/4" dress making shears. I think these tools are at once a mini sculpture and a gorgeous piece of engineering. The cost is just £20 plus £5 P&P.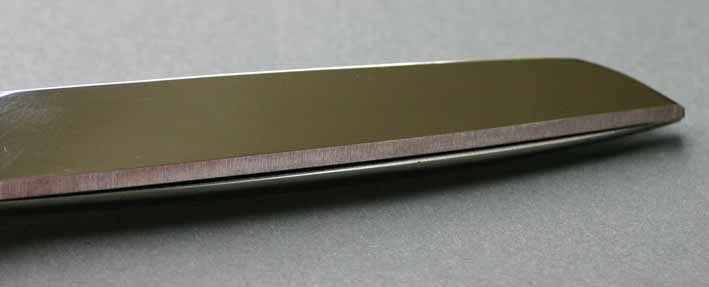 The difference between these and a cheap pair of scissors is that these are drop forged out of high carbon steel then hardened and tempered to give a very tough and hard long lasting tool. The other big difference is the setting. On a pair of cheap modern scissors the two blades never actually touch they lie parallel to each other and do not cut as a pair of proper shears do. The two blades are skilfully ground and set in a slight curve so that they always touch just at the point you are cutting.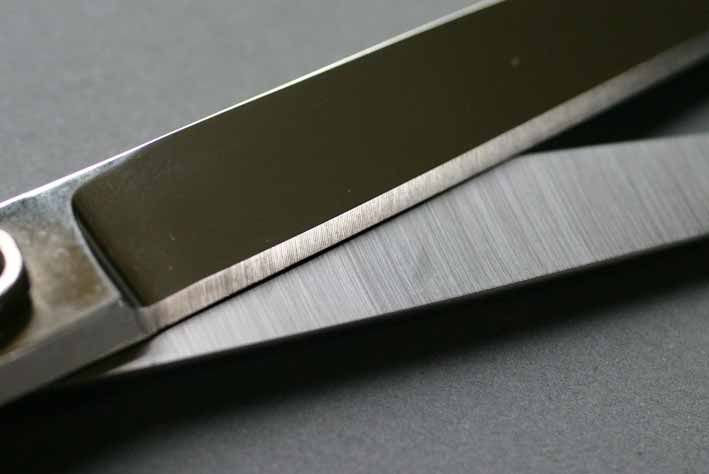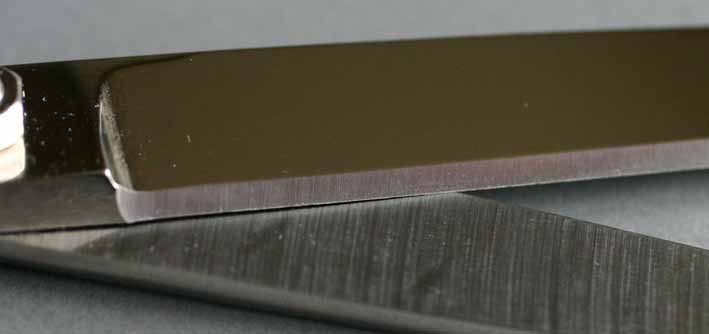 The effect of this is a gliding slicing cut that just feels wonderful. Why 8 1/4" and not 8"? Well back in the days before VAT there was a thing called purchase tax which applied to scissors but not tools. Shears over 8" were tools and so you will never find a pair of traditional English shears at just 8".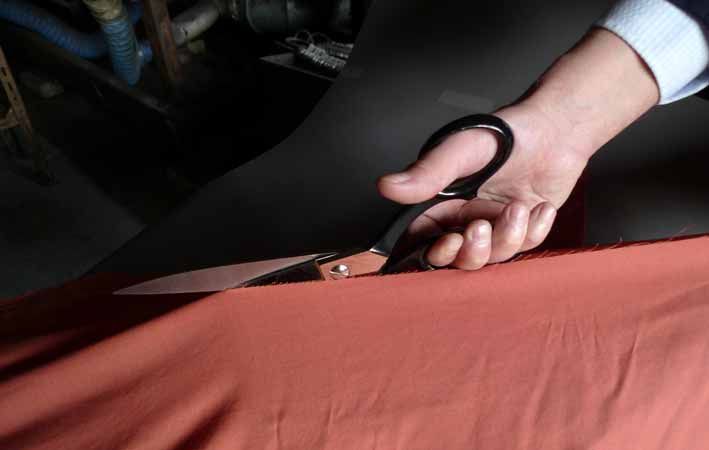 So here we have the perfect gift for anyone who has ever been frustrated at the lack of quality in modern tools. For just £25 inc P&P you can have a little bit of Sheffield history and help to keep this wonderful trade going for a little longer. Sadly as their main markets are all declining and the business is struggling, this offer will help them dip their toe into a new market to see if it is viable and to help them keep the skills alive.
How do you buy them?
Sadly they don't do paypal or credit card payments so it has to be an old fashioned cheque made payable to "Kutrite of Sheffield Ltd" include your address and a note asking for 8 1/4" dress making shears. Post it to
Kutrite of Sheffield Ltd
Kelham Works
72 Russel Street,
Sheffield
S3 8RW